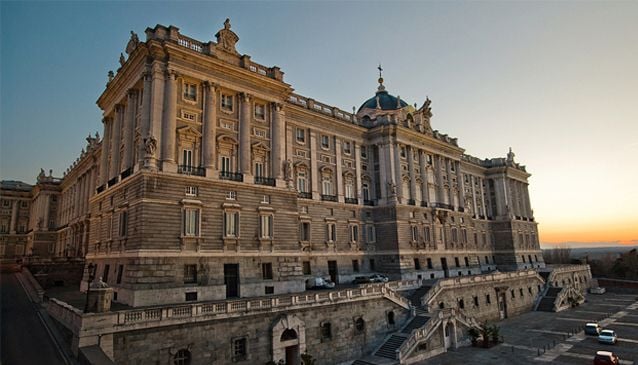 Unmissable Madrid
Arts & Culture
It is customary to mark 6 January with a warm welcome to the 'wise men' who delivered children g
Spain's capital, Madrid, has an enormous amount of events on year-round, so to keep you in the know we will be producing an article each month detailing the most unmissable events for that month. January is the first installment and contains some brilliant occasions, including parades, exhibitions and even a visit from NASA....
The Three Wise Kings Parade
This parade will be arriving from the East to bring a message that this year focuses on The Gift of Innocence. Travelling from Nuevos Ministerios to Plaza de Cibeles, the kings will come bearing gifts and will spend the night dropping them off in Madrilenian houses.
When: 5 January 2012.
Where: Paseo de la Castellana
If you can't make the date, we recommend a visit to the Museo del Prado, where you can find artwork depicting the "three wise men from the East that came to Bethlehem to pay homage to the Messiah".
Where:Prado Museum
New Year Concert
Inspired by the famous concert held every year in Vienna, the New Year Concert returns to Madrid, thanks to its previous suc­cess. This year's pro­gram includes an attractive selection of the best waltzes, polkas and marches by Johann Strauss.
When: 12 January 2012
Where: Auditorio Nacional
Leonardo Da Vinci – The Genius
This special exhibition includes works from Da Vinci never before seen in Spain. The greatest artist of all time, who envisioned the submarine and aeroplane centuries before the rest of mankind could even imagine them, had one of the most extraordinary minds in human history, and this display exhibits 60 replicas of artefacts designed by the great man, such as diving devices, weapons and bridges.
When: January 2012
Where: Canal de Isabel II Exhibition hall
Chicago Musical
Chicago, the widely acclaimed musical which has been running continuously on New York's Broadway for a staggering 15 years, will be performed in Madrid for just one more month. It is an absolute must-see; 20 dances and songs performed to stirring jazz.
When: January 2012
Where: Nuevo Teatro Alcala
Berthe Morisot
Eons ahead of her time, Berthe Morisot was one of the greatest painters France has ever produced, and now you can see a special display devoted to her life and work at Madrid's Thyssen Museum. It is the first exhibition to be held in Spain that's entirely dedicated to her, and it reveals not only her wonderful paintings (she was the first female to penetrate the exclusive ranks of the Impressionists), but also the fascinating story of her as a person.
When: January 2012
Where: Thyssen Museum
NASA Space Adventure Exhibition
Madrid is set to play host to NASA's largest ever Space Adventure Exhibition, which will display more than 300 artefacts from NASA's remarkable history, including gloves and boots worn by astronauts who've landed on the moon. There will also be a replica of a cockpit from a space shuttle and suits used in missions including Mercury, Gemini and Apollo.
When: Until 15 January
Where: Casa de Campo Pavilion XII
Gastrofestival
Now in its third year, Madrid's Gastrofestival, a celebration of the city's delectable and varied cuisine, will see leading chefs serving special menus and showcasing their best creations at affordable prices. In addition, bars and taverns put on special offers – typically a tapa and small beer for €3
Sales: Shopping
Like every other city in the West, Madrid's shops will drop prices to giddily low levels for the January sales. They begin on 7 January this year (the Spanish holiday season ends the day before with Three Kings Day) and tens of thousands are expected to turn up in search of the best bargains, with some discounts tipped to go as low as 70%.
Hot chocolate with roscón de reyes
It is customary to mark 6 January with a warm welcome to the 'wise men' who delivered children gifts the day before. A favourite way to do this is with a mug of hot chocolate and a portion of roscón de reyes, which is a large, ring-shaped cake baked for Epiphany. Tradition also dictates that the person who gets the portion which contains a surprise, which is always a small figurine (so not much of a surprise to be fair) has to pay the bill.
Where: Café de Oriente or Chocolatería San Ginés.
Go Skiing
Winter is still very much upon us, so shed a few of those extra festive pounds by hitting the slopes. You can warm up your muscles first on the indoor slopes of Madrid's Xanadu complex, and then head out for the real thing at Valdesqui Ski Resort (snow permitting).