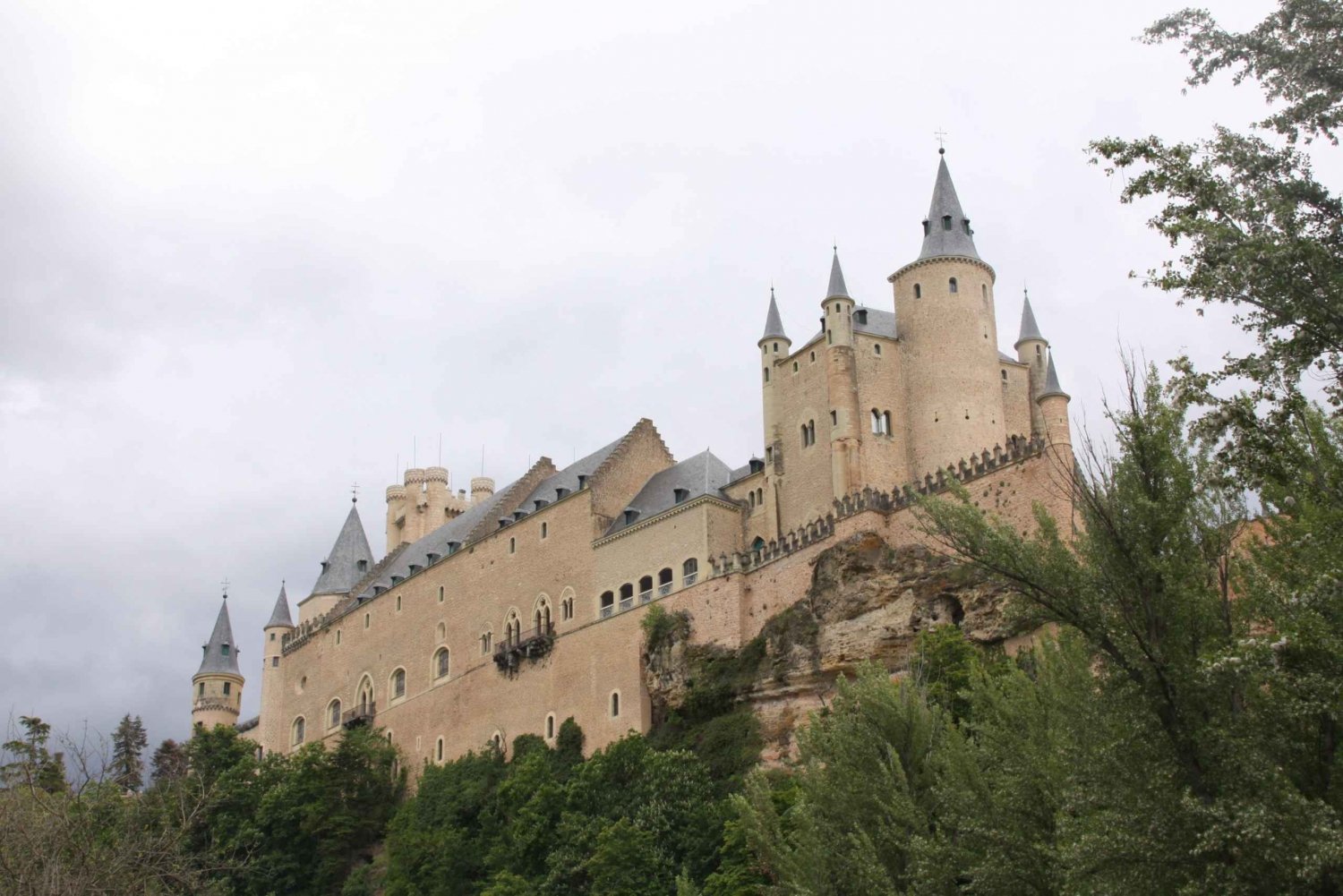 Event Details
Highlights
Step back in time as you venture into Spain's rich and fascinating history
Take a day trip from Madrid to one of the last walled cities in Europe, Avila
Visit the birthplace of Saint Teresa, the Roman Catholic Church's great reformer
Explore the Alcazar of Segovia and spot its resemblance to a Walt Disney castle
See the Aqueduct of Segovia, the pinnacle of engineering for the Roman Empire
Description
Take a day trip from Madrid to visit two of Spain's oldest cities, Avila and Segovia. Explore the rich history of these UNESCO-listed cities with a guide. Admire Avila's walls, cathedral, and Basilica of San Vicente. Then continue to Segovia's Roman aqueduct, Gothic cathedral, and Alcazar fortress. Drive for an hour from Madrid and find yourself in Avila. See the stunning 11th-century walls surrounding the city. These fortifications are the most complete in all of Spain. Next, visit the interior of the Basilica of San Vicente to see the best examples of Romanesque architecture in the country. Pass by the Plaza Mayor and the Cathedral. At your next stop, enter the church-convent of Saint Teresa of Jesus that was built by the Order of the Discalced Carmelites in the 17th century, supposedly in the same place where Saint Teresa of Avila was born. Following the visit to Avila, enjoy free time to have wine, beer, soft drinks, and an aperitif, or continue exploring the city on your own. Regroup at 2 PM to head to the city of Segovia. Begin your tour of Segovia with a visit to its main symbol, the Roman Aqueduct, as evidenced by its presence on the city's coat of arms. Pass by the Casa de los Picos, Plaza de Juan Bravo and Plaza Mayor. Arrive at the cathedral dedicated to Our Lady of the Assumption and of San Frutos. Enter to see its size, elegance, and blend of late Gothic style and Renaissance features, to understand why it's called the Lady of the Cathedrals. Finally, go into the Fortress of the Alcazar of Segovia, a medieval castle, located on a rocky crag at the confluence of 2 rivers near the Sierra de Guadarrama. Witness one of Spain's most distinctive castle-palaces by virtue of its shapes, such as the bow of a ship. After the visit, start the trip back to Madrid in a comfortable bus.
Includes
Transportation by air-conditioned bus WiFi Onboard Official Guide Visit to Avila and Segovia with Radio Guide and headphones Ticket to the Basilica de San Vicente de Avila Tickets to the Cathedral of Segovia Tickets to the Alcazar of Segovia Church of St. Teresa of Jesus 1 Aperitif 1 Drink
Easy cancellation
Cancel up to 24 hours in advance for a full refund
Save up to 10%

Reserve Your Experience

From €77.00

€69.30

Buy Tickets!
---
Other Events from Madrid: Avila and Segovia Day Trip with Tickets to Monuments